Rugby and English language-the competitive edge for Brazilian athletes
With the Rio Olympics fast approaching there will be huge interest in the new Olympic disciplines such as the Rugby Sevens. Brazil has a women's and men's team entered. The Brazilian Rugby Union is keen for rugby to become the second preferred sport. Rio provides an opportunity to showcase Rugby Sevens to Brazil and the world.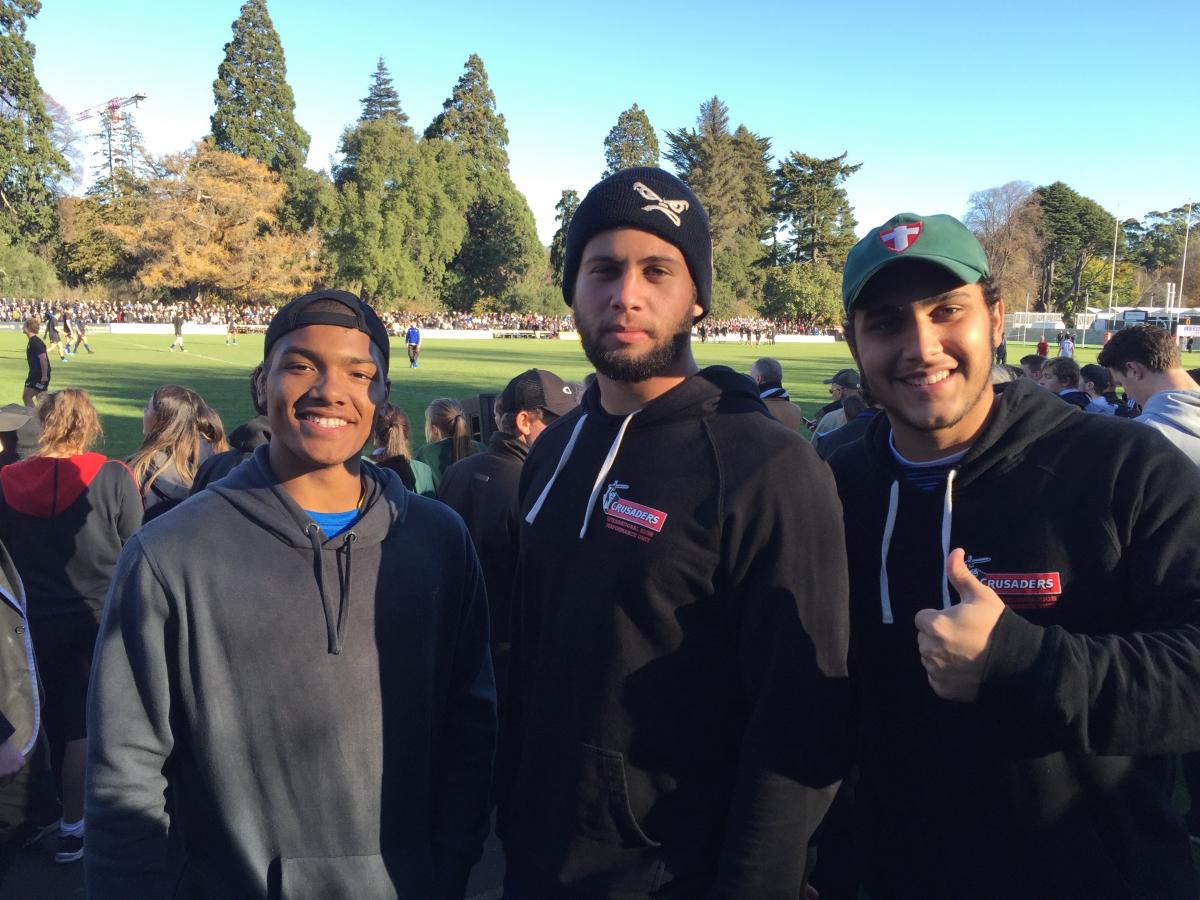 Canterbury welcomed three male Brazilian rugby players in March this year for a five month period as part of a pilot Game On English programme. This is a partnership between English New Zealand and Education New Zealand (ENZ), provided by Christchurch College of English Limited (CCEL) and the Canterbury Rugby Union, with the support of the Brazilian Rugby Union and Christchurch Educated." The programme combines daily language classes with high performance rugby training.
The three students have been enrolled at the Crusaders International High Performance Unit's Elite Programme and at CCEL College of English. They all have represented their country as part of the U19 Brazilian National Team. The players have immersed themselves in Kiwi culture including staying with local host families arranged by CCEL, and they have travelled around the South Island during their free time. The boys have had the opportunity to be coached by current All Blacks coaching staff including Mike Cron. They have also trained with some of the Canterbury Crusader Academy players!
"The way people welcomed me here when I first arrived was overwhelming. Everybody here is so friendly, so welcoming, always caring about my wellbeing – my host family, my teachers at CCEL, and in the Crusaders. Everyone is really amazing. This made me feel part of the place. I never felt disconnected or isolated, which made me adapt and fit in really easily.
"Coming to the rugby nation sounded just perfect to me: studying and improving my English in a full immersion programme, which you can only get in an English speaking country. The opportunity to live in a developed country where it is safe, clean and people are so friendly and polite, stay in the Canterbury region home to some of the top rugby players in New Zealand and in the world is amazing. To get to travel through the South Island of New Zealand, with its beautiful landscape, clear skies, the Southern Alps was wonderful. I can't think of a better place for this"
Bruno Araujo 19, who played for Brazil's national U19 team and currently plays at Jacarei Rugby, Sao Paulo State, Brazil.
In 2008 the Canterbury Rugby Football Union (CRFU) established an International High Performance Unit (IHPU). The CRFU has a long and proud history since it was established as the first Union in New Zealand in 1879. In 2012 Canterbury won their fifth consecutive provincial titles – no team has ever won five titles in a row since the launch of the competition in1976. The IHPU's purpose is to offer select players, coaches, and support staff an opportunity to visit the inner workings of the   organisation in one of the world's most beautiful and rugby fanatical countries. It includes five alumni players who participated in the 2015 Rugby World Cup.  The Crusaders coaching staff have nurtured and developed many past and current All Blacks including the previous captain Richie McCaw, Kieran Read and Dan Carter.
You never know you might see these Brazilian students representing their country at the next Olympics.
Click here to find out more.