21 February 2020 at 9:00 am
Education New Zealand re-commits to partnership with US to diversify American students studying in New Zealand
Growing numbers of US students from less privileged backgrounds will be able to study in New Zealand.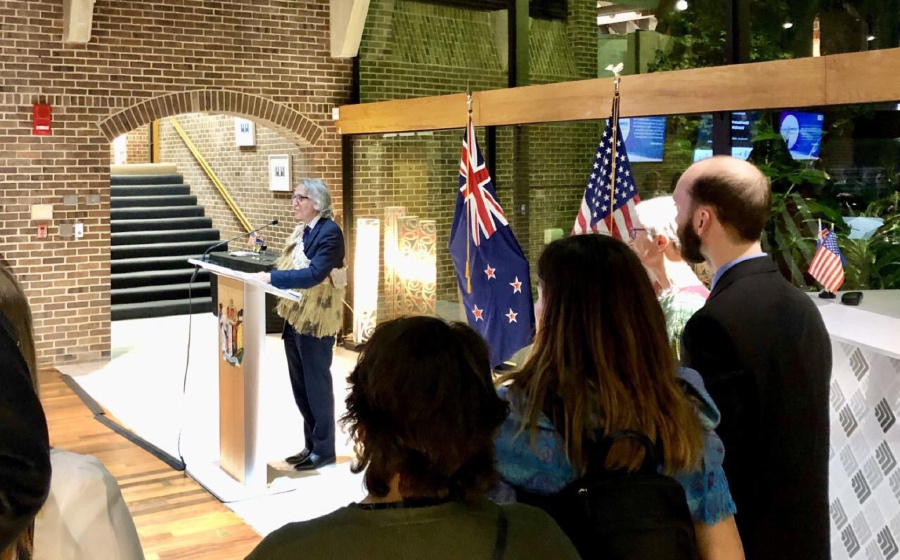 Education New Zealand will provide $250,000 of funding over five years to recipients of the Benjamin A. Gilman Scholarship who choose to study in New Zealand.
This prestigious scholarship programme is aimed at students who, due to their financial circumstances, may not otherwise have the opportunity to study or participate in an intern programme abroad.
The scholarship's objective is to open up opportunities for students of diverse backgrounds to study overseas.
The Gilman has successfully funded students from a wide range of backgrounds, including students who were the first in their immediate family to attend university; racial and ethnic minorities; students with disabilities; and students from states with historically low study abroad participation. Preference is given to students who have never studied abroad before, and military veterans who have served the US on active duty.
This aligns with ENZ's goals of encouraging students from a wider range of backgrounds to consider studying in New Zealand. ENZ is particularly keen to enable indigenous student mobility, and to build more connections between our own Māori communities and other indigenous nations around the globe.
Native American Gilman Scholar Menley Northup from the University of Northern Colorado, said that one of the highlights of her time in New Zealand was her experience with Māori.
"Seeing that combined respect and beauty and mana – that power of difference – and cultures coming together across many seas, the opposite side of the world, was incredible," she said.
Northup gained new skills and life lessons through her internship at an Auckland organisation that works with teenage parents.
"When I came back [to the US], I worked in an organisation with children going into the foster care system. I was able to apply the things that I had learned there, those real-world experiences of not only what it means to be human, but to be humane."
ENZ Regional Director – Americas & Europe, Amy Rutherford, said that the agency is proud to offer the life-changing experience of studying abroad to those who stand to benefit from it the most.
"New Zealand is uniquely positioned to assist diverse American students. Not only are we also an English-speaking nation, but our personalised style of learning means that each student enjoys a high-quality, unique education experience. Our hope is that every Gilman scholar returns home with the skills to build a future career and make a positive impact on their community."
The Gilman arrangement will also aid in the promotion of New Zealand as a high-quality, diverse and welcoming study destination to US students and institutions.
This new arrangement is a renewal of one signed by ENZ and the US Department of State Bureau of Educational and Cultural Affairs (ECA), who sponsor the Gilman, in 2017.
The original partnership signed with the ECA was the first government-to-government arrangement around the Gilman in the world.
Since the initial arrangement was signed, more Gilman scholars are choosing New Zealand as a destination for study. In the 2017/18 US academic year, there were 40 Gilman scholars in New Zealand, up from 28 the year before.