Our board
Steve Maharey | Chair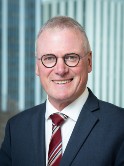 Steve Maharey is an independent Director, commentator and consultant on a wide range of social and political issues. He was previously the Vice-Chancellor of Massey University. He is a former Member of Parliament and Senior Minister in the New Zealand Government (1999-2008). In 2009, as part of the Queen's New Year Honours List, Steve was made a Companion of the New Zealand Order of Merit for services as a Member of Parliament.
Lyn Provost | Board member

Lyn Provost was Controller and Auditor-General from October 2009 until 2017. From 2001 to 2009 she was the first female and civilian Deputy Commissioner of New Zealand Police. Lyn is currently a member of the International Auditing and Assurance Board. In 2016 she received the Global category award in the nationwide Women of Influence awards. In 2017, as part of the Queen's Birthday Honours List, Lyn was made a Companion of the New Zealand Order of Merit for services to the State.
Dr Linda Sissons | Board Member

Dr Linda Sissons is a highly experienced chief executive in the tertiary education sector. Dr Sissons is currently the Acting Chief Executive at UCOL. She was also a member of the NZIST Establishment Board (2019-2020).
Before that she was interim Chief Executive of Taratahi Agricultural Training Centre (2015-2016), Chief Executive of the Wellington Institute of Technology (2001-2015) and of Hutt Valley Polytechnic (1999-2001). In 2006, Dr Sissons was made a Companion of the New Zealand Order of Merit for services to tertiary education.
Victoria Spackman | Board member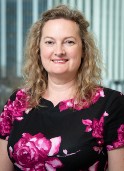 Victoria Spackman is Chair of Ackama Group, a Wellington- and Melbourne-based technology company, and co-owner and Director of screen and visitor experience company the Gibson Group and was its Chief Executive. She was the founding Director of Te Auaha New Zealand Institute of Creativity at WelTec and Whitireia Polytechnics and served three terms as a Director of Screenrights (Australia).
Ms Spackman's other governance experience includes: committee member of FirstBoards, a working group of the Institute of Directors which encourages high quality governance in small to medium enterprises and new companies; 12 years with Bats Theatre; and the Screen Production and Development Association. Ms Spackman holds qualifications in arts and law from Victoria University of Wellington.
In 2012, she was awarded the LexisNexis Private Sector In-House Lawyer of the Year. In 2015 she received the Arts and Culture category award in the nationwide Women of Influence awards.
In June 2016, as part of the Queen's 90th Birthday Honours List, Ms Spackman was made an Officer of the New Zealand Order of Merit for services to theatre, film and television.
Rachael Tuwhangai | Board member

Rachael is a descendant of the Tainui Waka and of Ngati Maniapoto. She is Co-Director of Maori and Pasifika Support Services (MAPSS) which focuses on the intersection between indigenous people's and improving social outcomes. She is a former academic of the University of Auckland's Faculty of Education; Education Manager of the Auckland South Corrections Facility, and a former Secondary School Teacher.
Rachael's governance experience includes:
The New Zealand Qualifications Authority (NZQA), Manukau Institute of Technology, The Auckland Museum, Voyce: Whakarongo mai, Variety Children's Charity, Man Alive Charitable Trust, Auckland Community Law Centre and COMET Auckland.
Daniel Wilson | Board Member
Daniel Wilson started his career in Auckland as a music teacher. After positions at several schools in Auckland and London, Daniel was appointed to the Leadership team at Manurewa High School in 2007, firstly as Deputy, then Associate Principal.
In 2015, Daniel moved to Nelson to take up the position of Principal at Nayland College. Daniel has extensive knowledge of International education from a secondary perspective, with Nayland College hosting approximately 80 international students from around the globe in 2020. Daniel also has a very good understanding of a range of markets and marketing approaches, having overseen a 40% increase in International numbers since joining Nayland College.
As well as leading Nayland College, Daniel is also the Lead Principal and Governance Chairperson for the Top of the South Trades Academy. He has also acted as a Regional Engagement Lead for the recent National Certificate of Educational Achievement (NCEA) review. Over the years Daniel has, and continues to work with various national and regional advisory groups. In his spare time Daniel is an accomplished brass musician, playing trombone in a variety of musical groups around Nelson and serving as President of Nelson City Brass.
Shruthi Vijayakumar | Future Director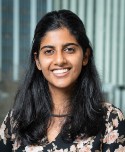 Shruthi has joined the ENZ Board for 12 months as part of the New Zealand Institute of Directors' Future Directors Programme.
She is passionate about building ethical leaders and education's role to address our world's environmental and social issues. Shruthi currently runs her own coaching & facilitation business, is a co-founder of Emerge Institute and teaches at AUT. She has previously led operations for Better World Ed, a global education start-up and led climate innovation and impact programmes with the European Union and various universities.
Shruthi received an MBA from the University of Oxford, has been recognised as a Global Shaper by the World Economic Forum, and was a semi-finalist for the Young New Zealander of the Year Award.