COVID-19 information for students, agents and the international education sector
International students and the international education sector are a valued part of New Zealand's education system and community. We want to ensure that students, agents and providers have ready access to the information they need.

For students – go to NauMai NZ for information especially for international students in New Zealand.
It is a legal requirement to wear face coverings on public transport everywhere in New Zealand - including buses, trains, ferries and air travel.
If you're sick, stay home. Don't go to work or school. Don't socialise.
If you have cold, flu or COVID-19 symptoms call your doctor or Healthline on 0800 358 5453 and get advice about being tested.
You can access free 24/7 mental health support by phoning 1737 or a range of support listed on the Ministry of Health website.
If you have been told to self-isolate you legally must do so immediately.
Keep track of where you've been with the NZ COVID Tracer app.
Key sources of health information
If you are in New Zealand:
The official New Zealand Government source of information is website - covid19.govt.nz - with information on:

The symptoms of COVID-19 and how to seek medical help
How to protect your mental wellbeing
Self-isolation
Content for speakers of other languages. There are currently 28 translations of the COVID-19 site available, including Hindi, Simplified Chinese, Arabic, Korean and Japanese.

Call Healthline for health-related calls about COVID-19 on 0800 358 5453. Or for international SIMs +64 9 358 5453. You can talk with a member of the National Telehealth Service and interpreters will be on hand. The number is staffed by nurses, paramedics and health advisors.
You can also follow the Ministry of Health on Facebook @minhealthnz for key updates and on Twitter @minhealthnz
If you are outside of New Zealand the best source is the World Health Organisation (WHO):
COVID-19 healthcare for international students
International students are eligible for free, public healthcare if they think they have COVID-19. In case of cold or flu-like symptoms, they can call their doctor or Healthline on 0800 358 5453 and get advice about being tested. Further information is available on the Ministry of Health's website.
International students, as temporary visa holders, will be eligible for a COVID-19 vaccine as part of New Zealand's national vaccine programme.

Some countries require travellers to confirm a negative COVID-19 test before they leave New Zealand. Students who require a test prior to departure can organise this through Healthline or their GP, but they will need to pay for it.

See questions and answers on pre-departure COVID-19 testing.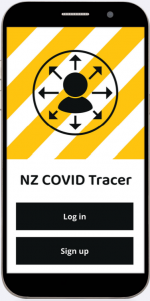 NZ COVID Tracer App
Fast and effective contact tracing is one way we can all work together to prevent any further spread of COVID-19 in New Zealand. One easy way to keep track of where you've been is the NZ COVID Tracer App.
All public transport services and small passenger services such as taxis are required to display QR codes.
Information for education providers
Education at each alert level
Guidance on education during each alert level can be found on this link.
Quarantine-free travel with Australia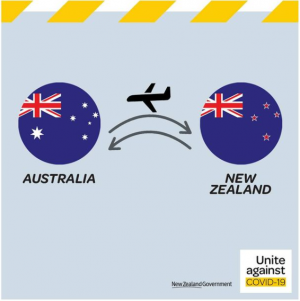 Learn more about the current status of quarantine-free travel between New Zealand and Australia
If a traveller leaves Australia or New Zealand to go to another country, they will need a border exception to re-enter New Zealand.
International students based in Australia may apply for a student visa in New Zealand.
People applying for a New Zealand student visa will still need to meet the pre-COVID immigration requirements.
Read more about QFT with Australia.
Visas
International travel
New Zealand border
The New Zealand border is closed except to New Zealand citizens and residents, and a small number of limited exceptions.
There is more information on the border closure and what some of the exceptions are on the INZ website.
Very high-risk category
The New Zealand Government has announced a new 'very high risk country' category to reduce the number of people with COVID-19 flying to New Zealand.

It means that only some people can travel directly to New Zealand from a 'very high risk' country. Those able to enter are New Zealand citizens, their partners and dependent children of New Zealand citizens, and parents of dependent children who are New Zealand citizens.
For more information, visit New Zealand's official Unite against COVID-19 website at Restrictions on travel to New Zealand from very high risk countries | Unite against COVID-19 (covid19.govt.nz)
Work and financial issues
Assistance for businesses
The government is providing a range of financial assistance to businesses affected by COVID-19, including wage subsidies, the COVID-19 Resurgence Scheme, and leave support scheme.
Wage subsidy
Businesses can apply for the new Wage Subsidy from 4 March at 1pm on the Work and Income website.
Resurgence Support Payment
Inland Revenue's Resurgence Support Payment is now available and is offered in addition to the other support. The payment helps businesses whose revenue has reduced because of a COVID-19 Alert Level 2 or higher. Applications can be made in myIR. Visit Inland Revenue's Resurgence Support Payment page for more information.
Find out if your business is eligible and apply on the COVID-19 website's financial support page.
Students
Information for international students on COVID-19 and Alert Levels is available on NauMai NZ, an Education New Zealand resource to support international students studying in New Zealand.
International students can sign up to NauMai NZ to receive regular email updates.
Students from China can follow the ENZ WeChat account.
Other advice